Yesterday began with a strange visit to the Twilight Zone. As I was getting ready in the locker room, I thought, "Huh! That's funny. They were playing this song yesterday...I think..." Then one of the other ladies mentioned that this song had already come on the radio today...then as we kept listening, we noticed that the same two songs were playing on repeat. It wouldn't stop. Nothing quite starts your day like
Rebel Yell
and
White Wedding
on repeat. I talked to one of the trainers, and he said it went on for an hour and a half before they could fix it because the Internet was down. Wow--if ever there was an argument for the negative effects of our Internet dependence...
Please note how these pictures demonstrate the importance of standing up straight. Sorry about that. But now back to the clothes:Yesterday was "Dress for Success" day, and I took that to mean, dress to be successful in grading the 8 million things you need to grade. So I wore a comfy summer dress, a comfy cardigan, and a pair of sandals. It was awesome. After Tuesday's rather fitted outfit, I spent most of Wednesday alternating between, "I'm just so comfortable...can I just wear this every day?" and "I'm so free! FREEDOM!!!"
Luckily, this dress is one of those that J. Crew Factory keeps making every year; they just change the colors/patterns. I love that because it means I don't have to wonder if/how a dress will fit. I just look to see if there is a new color out. This dress is also a favorite because, somewhat like the blue and black dress from a few weeks ago, it feels like you're in workout clothes, but it doesn't look like it. Truth is, this dress, much like Monday's outfit, is something that probably wouldn't fly in a more traditional business wardrobe, but for teaching, it works well. Here are a few of the colors they have out this season: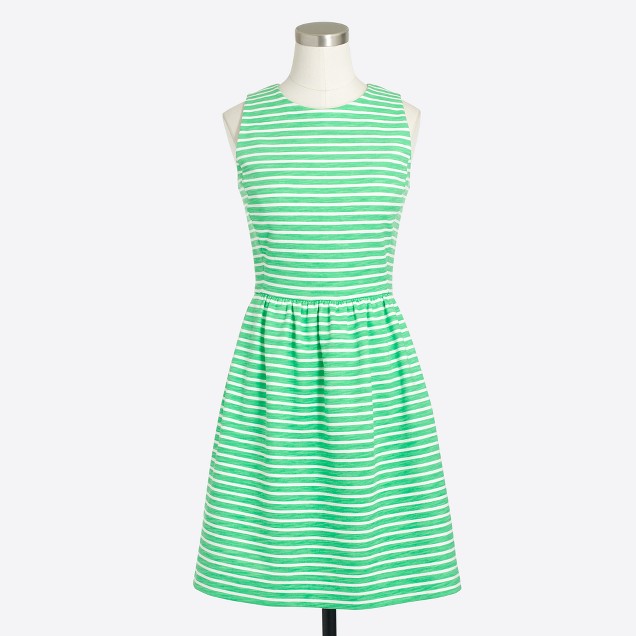 Pink
Green Striped
White/Black Striped
I chose to go with sandals partly because if you've made it to May as a teacher, you should feel fine about wearing whatever shoes make your feet happy. :) These are a few years old, and the other day, when I was looking online for a new pair of sandals, I saw they were still for sale and thought, "I really liked those. I wonder when I got rid of them. They must have fallen apart or something." I actually thought about buying a new pair because they went with so many things. Luckily, I didn't, because on Tuesday night I looked under my bed to see if I had stored a pair of brown sandals down there and found that I had just forgotten I still had them. And that's when I knew I needed more sleep.
And here they are...
I pretty much always have a pair of generic brown sandals and a pair of generic black sandals that I can wear on days when I'm going to be walking all day. I absolutely love walking around the city, so I want sandals that will let me do that without wincing on the walk home. These fit that requirement.
The cardigan is part of my "Ms. Taylor bought every cardigan at Banana Republic in 2014" collection. For some weird reason, one season Banana made a ton of cute, patterned cardigans. The houndstooth one from last Friday was one of them, this is another, and I have maybe 2-3 others. They were all super on sale at one point, so I bought an embarrassing number of them. I loved it, but they have since gone back to making mostly solid colored ones. I guess my next statement might be why--I have a hard time knowing if these cardigans work with an outfit, and a few of them have weird buttons, so they're hard to pair with jewelry. But this one was perfect for yesterday. It looks spring-y, but it's a bit heavier, which works well with the AC pumping in the building.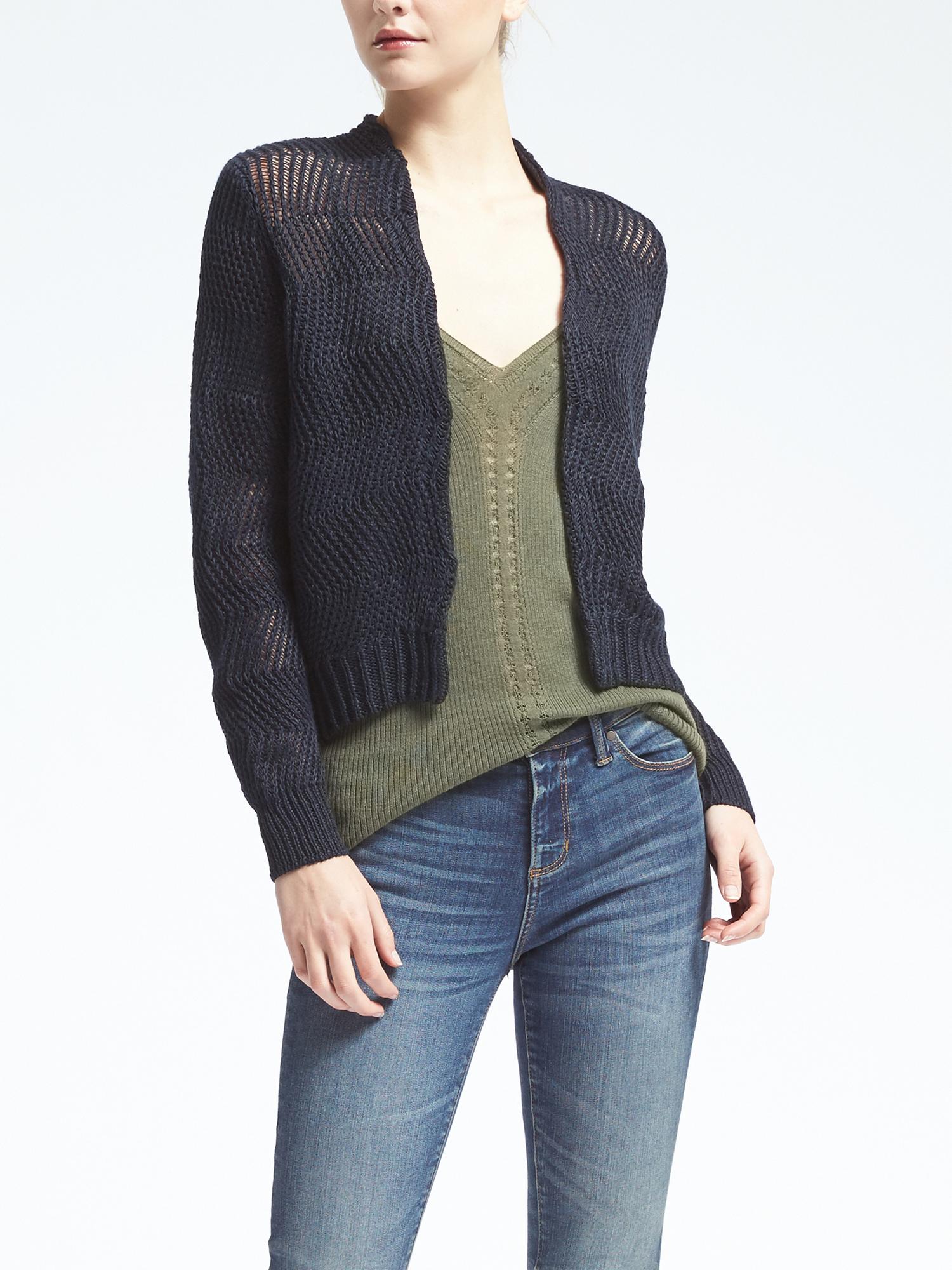 Here's a current option.
As for tips for the day:
1. I dress more professionally at the beginning of the year when I'm establishing myself with my students, their parents, and my co-workers. As the year goes on, and we all settle in, I start to feel more comfortable wearing more casual dresses.
2. I'm willing to invest some time looking for good sandals because I get so much use out of them. Once you have a solid pair of black shoes and a solid pair of brown shoes, then you can be free to spend your shoe budget on things that might be more specialized.
Okay--I'll do a separate post for today's outfit so that I don't overload this one. Hope this helps.