Gloria Estafan was wrong. It's the end of the school year that's gonna get you. The rhythm doesn't really affect me at all at this point in the year.
Today was the day. I think all teachers have this day. The day when summer is such a thing of beauty that you get a little sad thinking about how far away it is. (We still have six weeks of school left.) I'll be better in a few days, but today I just really, really want to wake up to a warm day, throw on a pair of shorts and take my parents' dog for a walk. Part of this might have come from the weird resurgence of cold weather.

I wrote this top section earlier today, and then towards the end of the day, a sweet student who will graduate in a month or so came by with a sweet note about what her time in my class had meant to her and two of my favorite things: chocolates and stickers. And the stickers were Snoopy stickers because she knows how much I love him. Things like that definitely help you get through days when all you want to do is...well...nothing!
Sometimes teaching can feel like a rather overwhelming task, and sometimes you get beautiful reminders of the privilege of working with people as they decide who they will be as adults. Today I was reminded of how many kind, thoughtful and generous students I have worked with over the years.
Now on to something a bit more trivial: today's outfit. It was actually decided on because last night I was so tired I just couldn't gather the energy to iron (cue the eye roll from someone who is more justifiably tired), so I looked for something in my closet that was ready to go. In some weird way, this shirt survived an entire season of hanging in the hall closet without getting wrinkled. And it still smelled like laundry detergent. Ah--the wonders of modern technology!
On a sad note, I'm so pale that my legs basically blend in to the wall...so try not to be blinded by the white legs.
Moment of truth--I originally bought this outfit when I hit up the "Outfit Obsessions" section of J Crew Factory and loved this pairing. I often check out this section or look at how other websites pair things for ways to mix up my style. I probably wouldn't have put these two together, but once I saw J Crew doing it, I thought, "I can do that!" And I did. I love mixing patterns, but I'm sometimes unsure of my own abilities, so it's nice to take a calculated risk. I think this one paid off.
Second moment of truth--While I love this outfit, it isn't nearly as comfortable as yesterday's choice. So there's that. The dress does not have stretch in it, so by the end of the day, I'm definitely ready to put on some comfy pants and just lounge.
Even with a lack of stretch that makes movement throughout the day a bit restricted, I still like this outfit. This will not shock you if you've read any of my other posts, but I've had this shirt and dress for about three years. The dress was my Easter dress and I bought the shirt because, if you live anywhere I've ever lived, you know that Easter might be anywhere from freezing cold to burning hot, so it's nice to have options for the day. I also thought the shirt would let me get away with wearing this to school whereas most of my Easter dresses don't really work for school since I have a firm sense that Easter dresses should be bright, colorful, and probably flow-y.
Luckily, this is a pretty generic dress style, so I can show you some current options. Here ya go: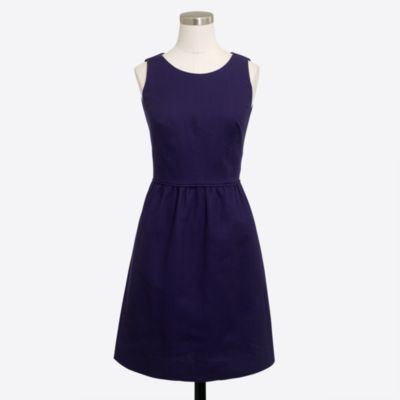 On Sale Now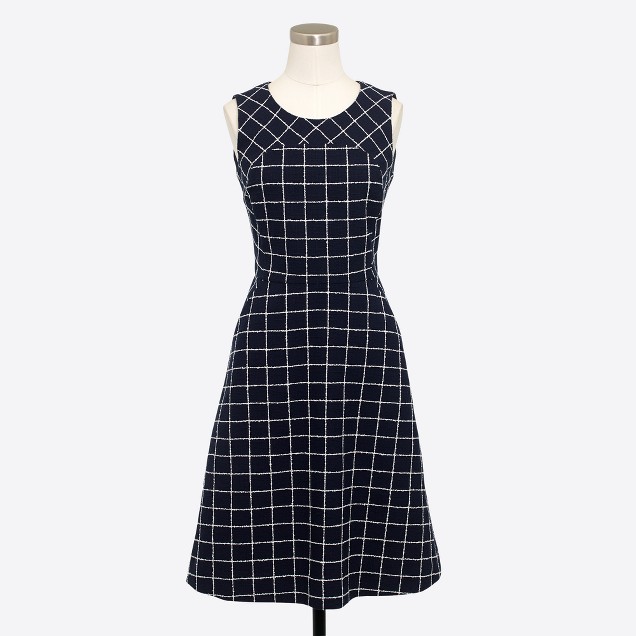 I can't be sure, but I think this one might work...
This one looks promising...
And here are a few options for the shirt: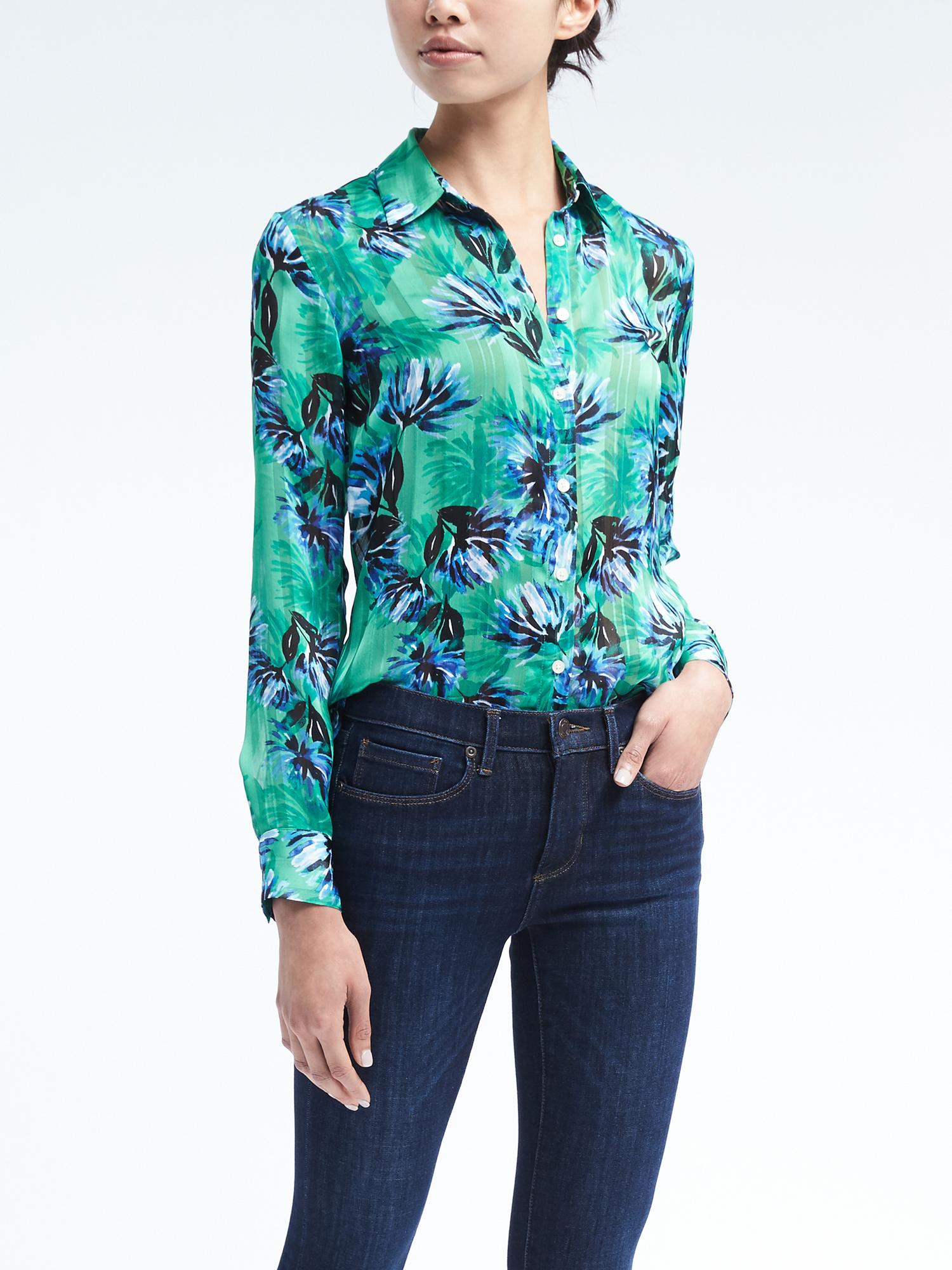 This silk-ish option might be cool.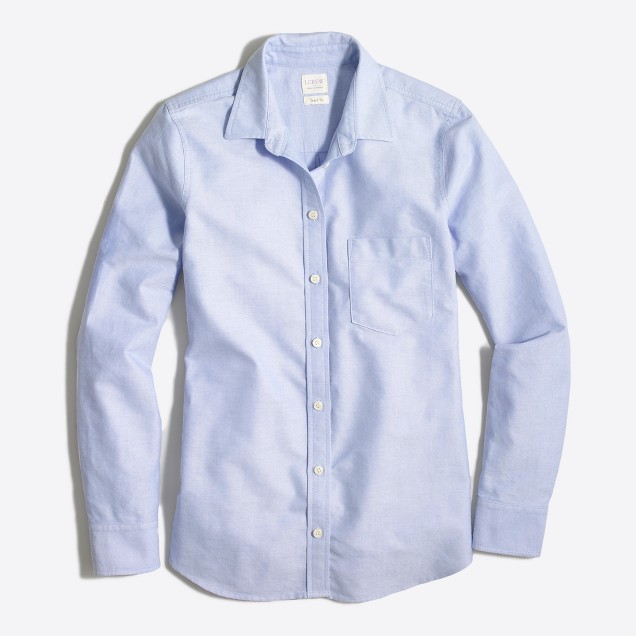 I'm always a sucker for a blue Oxford shirt!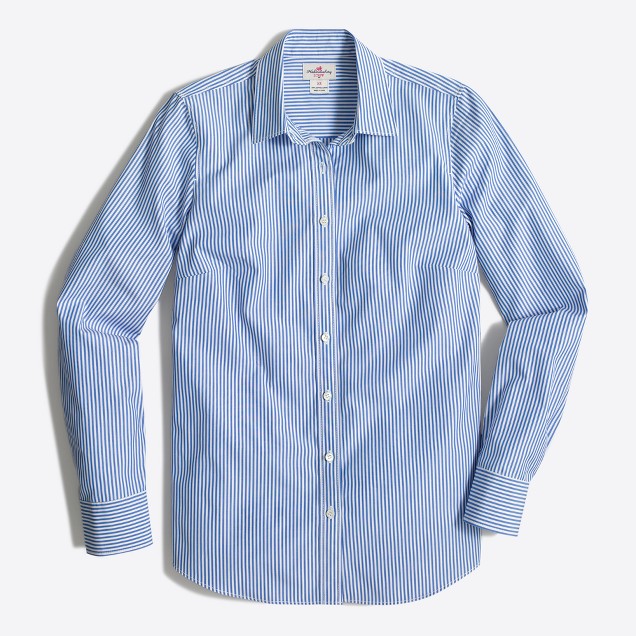 And some great stripes...
The shoes are some of my favorites these days. To sound totally ridiculous, I looked at these for a few days online before I sucked it up and bought them. I'm normally opposed to spending too much on shoes that aren't black or brown just because I don't get as much use out of non-neutrals (Is that a thing?), but I kept thinking that silver might work as a neutral (okay--so I was justifying this purchase). I'm glad I took the risk. I love these!
Here's the exact pair:
Here's a sandal option: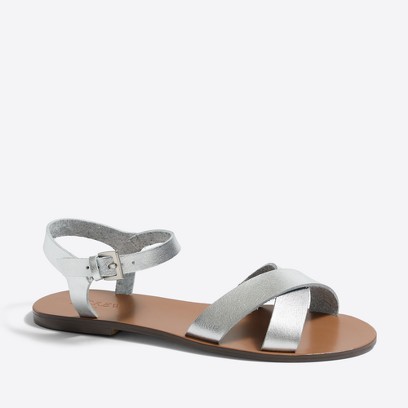 And a thrifty pair...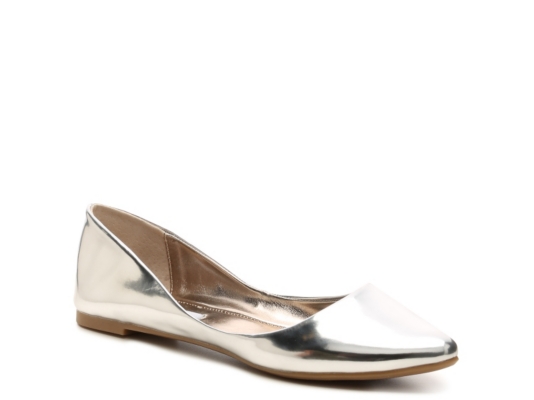 Here are my tips for the day:
1. Know your priorities. If comfort is at the top of your list, don't buy uncomfortable clothes that will just hang in your closet hoping your fundamental personality will change.
2. But don't think you have to stick to what you've always worn. While most of my days are filled with a rather predictable arrangement of clothes, the days that I go against my normal wardrobe definitely break up the rhythm of the week.
3. Know what you have to do on a particular day and make sure what you're wearing works with that. If I know I'm going to take my kids on an adventure throughout the building, I'm not going to wear heels. If I know I have to proctor a test, I'm going to wear my most quiet shoes.
4. Don't assume that black and brown are the only neutrals in the world.
Okay--I'm off to figure out how early I can go to sleep without being a total old lady. Hope this helps.