It's Friday, and today was full of nice people and funny moments and ended in tears. I'll get there.
During our study period, my department chairs rolled in with a cart full of office supplies, and then they said the words every teacher dreams of hearing, "Take whatever you want!"
What? Are you serious? At the time of the year when most of us are shaking markers to try to get them to work for just a few more minutes, my delightful department chairs brought me markers--and not some off-brand, boring black markers, but EXPO markers in 8, yes 8, different colors. Here are just a few of my new friends.
My students mocked me for my excitement at the joys of name brand markers, so I had to demonstrate the difference. They then decided to make other comparisons of things that were as different as an EXPO marker and a generic marker. Here are the results:
Soon after this, one of my students started talking to me about his plan to get coffee after this class (since he has an open period after my class). He promised to return with a caffeinated beverage for me as well. I didn't really believe him, and then he returned with this a while later. (I know--I need to stop drinking these--that's the summer goal. I'm not mean enough to put my students through dealing with me while I get off caffeine.)
Some times all it takes is a student doing something nice to really make my day.
The rest of the day was a bit interesting. At one point, I had to go find the nurse; we'll just leave the events of the afternoon to that. It has now been confirmed that in a medical situation, this is basically my reaction, at least internally:
It's important to know your strengths as a teacher. But on to wardrobe choices.
Today's outfit will demonstrate that I am officially unable to control my desire to wear chambray on Friday. And I don't think I even care. I bought this shirt thinking it would be awesome to pair with some of the patterned pencil skirts I own. I also thought it would work well with some of the patterned shorts I've collected over the last few years. Then I realized I could wear it with jeans and a fun necklace. So that's what I did.
Here are a few options for shirts like this one:
This is new, and I think it might be perfection.
The jeans are actually a pair from Banana Republic that I love. I think they are rather kind to me. They don't have a ton of stretch, but I think that gives them a bit more of a polished feel, so I like that. It does mean that I don't wear them the day after I've visited Sugar Shack, but other than that, I'm a fan.
I think this is the exact pair.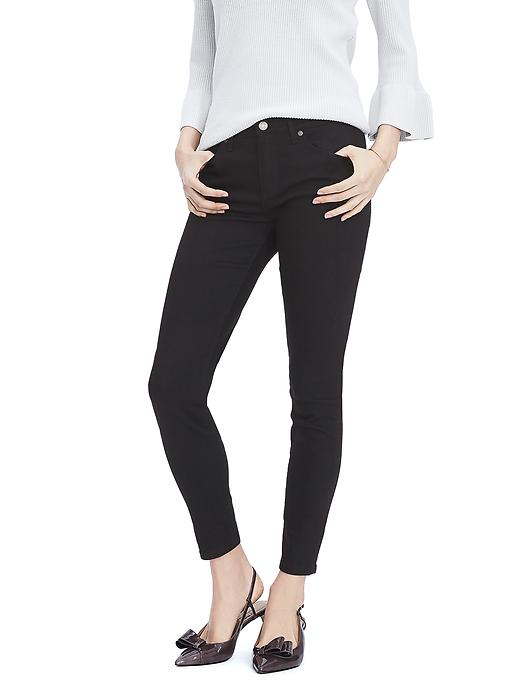 The necklace is probably 4 or 5 years old, but I feel like you could swap it for any of the 1400 necklaces like it on the J Crew Factory website. Here's the link to the necklace page. You'll see what I mean. I love having a few really colorful necklaces even if I only wear them when I've got an outfit full of neutrals.
See what I mean?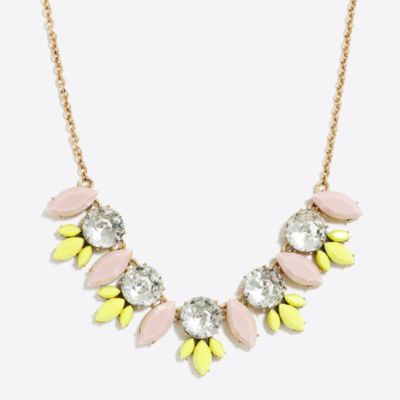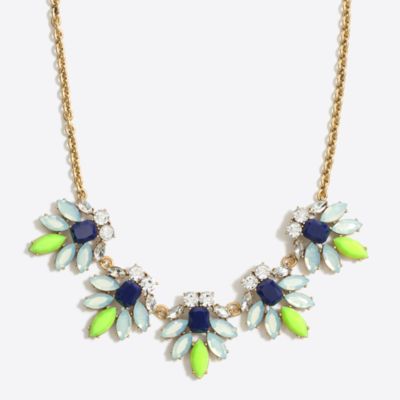 But the shoes are my favorite part. I can't say enough about how comfortable they are, and I'm pretty sure they're going to go with almost everything in my closet for the summer. I wore them on Friday and again on Saturday. Whatever they're made of, it feels like my feet are free. They are Steve Madden, and, in my experience, it seems like Steve Madden shoe are normally pretty versatile and hold up pretty well. I also like that the brand makes some basic styles that they bring back each year. It makes it easy to know how something will fit. Here's the exact pair:
Aren't they cute?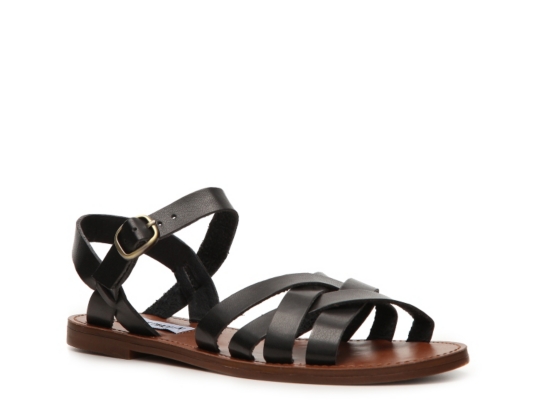 Okay--so that's all I have for the outfit. But I did say that the day ended in tears. For a while now, I've thought that online discussions are tricky--especially about teaching. It seems that most conversations about teaching tend to be full of warm-fuzzy stories or heartbreaking tales. It seems really hard to show the balance of beauty and disappointment that surrounds teaching.
So, when I began writing on this blog a few weeks ago, I thought that I would try to make this a space that focused on the beautiful things about teaching. But then I started thinking that I would never want to leave people feeling like "good" teachers are those that only have good days and love everything about their lives. I think that makes it hard for teachers who are struggling to know that they are not alone. And I think it makes it harder for teachers who are struggling to know how to process what they are facing.
So, the truth is, even though yesterday was awesome in so many ways, towards the end of the day, I could feel a bit of a grey cloud forming over my head. I have a birthday coming up this week, and it's one of those numbers that just seems to tip the scale closer to "old lady." I'm not a person fearful about getting old. Heck--I already have 3 potential plans for how I will start the second half of my life after I retire from teaching at the age of 57 (maybe 58...). But when you are my age, single, and (not to sound like a Jane Austen character, but) without prospects, birthdays can be tricky. I love so many things about my life--I have a job I love, kind friends, a loving family, a great roommate, etc. But I would be misrepresenting things if I didn't admit that sometimes I think about what is missing from the equation.
I say that knowing that everyone has something in life that didn't turn out the way they envisioned it. In the years I've been an "adult" I've had to figure out how to deal with these times. It's tempting to ignore them, or wallow, or tell yourself that if you were just stronger you wouldn't feel that way or attempt a self-inflicted makeover that will make you more eligible. But none of those things really work, no matter how much the rom-com world tells you otherwise.
For me, I've just come to the conclusion that part of being human is knowing that at any given time, at least one part of your life is probably not exactly as you would wish for it to be, and that's okay. And I think figuring out how to process that disappointment is important. For me, I just do what I did as a kid--I cry a little bit, possibly talk to a kind friend (that's what I did last night) and then I tend to feel better. I know it's not that simple for everyone, but for me, most of the time it is. So that's what I did last night on the way home from buying new pants. I don't write that to give anyone advice on how to deal with the disappointments of life or the uncertainties that come with certain stages of life. I write it to say that if, during certain points of the school year, you look around and think, "This is not how I saw things working out!" you are probably the most normal person on the planet. Don't feel like a freak. Don't think something is wrong with you. And don't feel like you can't talk to a friend about it. There--that's my advice. I hope that bit of honesty is helpful in some way. I would never want a fellow single lady (cue Beyonce) to feel like she's the only one that thinks about those things while the rest of us are just singing the praises of the single life.
And now I'm going to go check the local orchard's website to see if strawberries are ripe yet. Because it's almost jam season, and I am, indeed, just aging physically so that my physical age will match that of my mental state.