So I'm two days late on this post. Does that make me two dollars short as well? But I have two outfits from Friday, and I'm thinking that makes up for it.
To start, we need to talk about my water bottle. I'm kind of ashamed about how many people have already heard about all of the awesome features (okay--there are only two--but they're really good features!) of this water bottle, but there's a story, so I'm telling it.
I bought this bottle the way I imagine most people too cheap to get Amazon Prime but also too cheap to pay for shipping buy things like an Incredible Hulk water bottle. If I spent 10 more dollars I would save 8 on shipping, and I figured I'd rather own something new than pay for shipping since paying for shipping leaves me nothing to show for my money--much like paying for parking, Uber or priority boarding. Someday I'm sure I'll tell you all about my George Costanza-esque dislike for paying for non-items. Anyway--I bought the water bottle and thoroughly enjoyed looking at Hulk in the middle of a Hulk Smash every time I hydrated.
Then, things got better. On Thursday night I walked into the living room to leave my water bottle by my gym bag so I wouldn't end up parched during spin class the next morning. (I know. I'm that girl.) When I walked away, I looked over and realized-- IT GLOWS IN THE DARK!!! As an adult, how many things do you own that glow in the dark? But the story continues--The next day, this internal conversation happened:
"I love this glowing bottle."
"Turn off the lights and I glow."
"Oh no. Please no."
"Stop. Collaborate and listen."
"No. Please no."
"Ice is back on a brand new mission."
"I give up."
The next two hours I actively tried to not have the rest of those lyrics in my head...
On to my Friday clothing choices. I cut my head out of the picture because I had rain dumped on my head on the walk in and didn't feel like showing off the aftermath.
I made the embarrassing discovery that I have a Friday uniform. This outfit is clearly a slight variation on last Friday's outfit. The lovely thing is that we have an alternating schedule, so only my 1st period would have picked up on this. I clearly need to step up my Friday outfit game for next week.
Anyway--Friday's outfit is full of fun facts. Here are a few:
1. This chambray shirt has pockets--yes--pockets. I'm not exactly sure why I need pockets, but it makes me feel warm and cozy to be able to stick my hands in my pockets without the frustrations of trying to put my hands in the pockets of my skinny jeans.
On that note--does anyone know why jean makers are convinced that women really don't want to put their WHOLE hand in their pockets? And do they believe that we buy smaller phones or get less change back from stores? I can't quite figure out why we need pockets that only cover the first knuckle of each finger.
2. This chambray shirt is probably my favorite warm-weather version. I always wear it with a cardigan if I wear it to school, but it has wide enough straps that I don't feel badly if I take my cardigan off throughout the day.
3. The shoes are my sister's. She wore them in high school, and when my mom and I uncovered them in a big closet clean out a few years ago, I took them. (Sorry Mere!) I've been struggling with what to wear them with, but when I finally broke down and got a Pinterest account this week, it was like the whole world was opened to me. Who knew? (The answer--everyone but me evidently.)
On to the actual outfit. This cardigan (I have too many--and I think I've talked about one in at least half of these posts..) is from Banana a few years ago. It's ridiculously soft, and I love the girly houndstooth. The only downside is that the buttons are a really weird color. They are some kind of black-silver metal of some kind. This makes it really hard to pair with jewelry or shoes with really noticeable accents. But for today's outfit, it worked. Here are a few patterned/generally awesome options:
A Cute Strawberry Option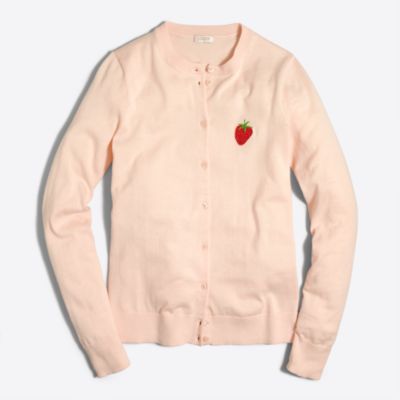 Some Cute Polka Dots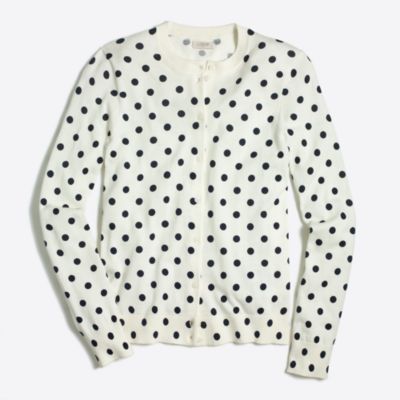 The shirt is from J Crew Factory's line last summer, but a beautiful thing has happened and so many people love chambray the way I do that Gap actually has whole sections of their "tops" page dedicated to denim, etc. Oh the beauties of the modern world. Here are a few options:
A Little Fancier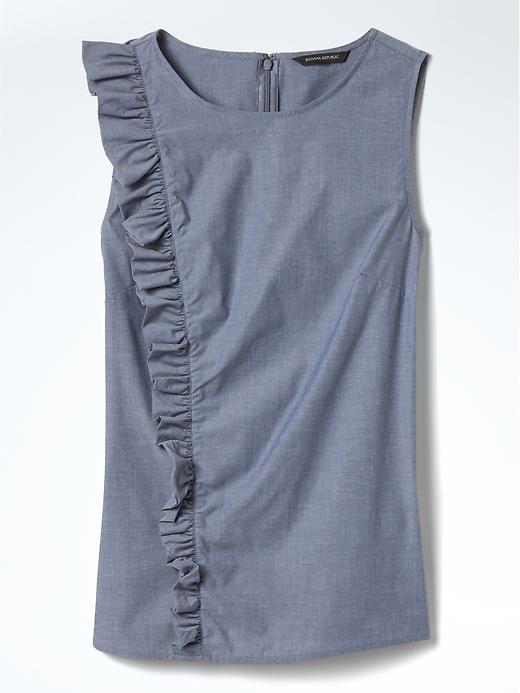 A More Relaxed Option
Not best for school, but still cute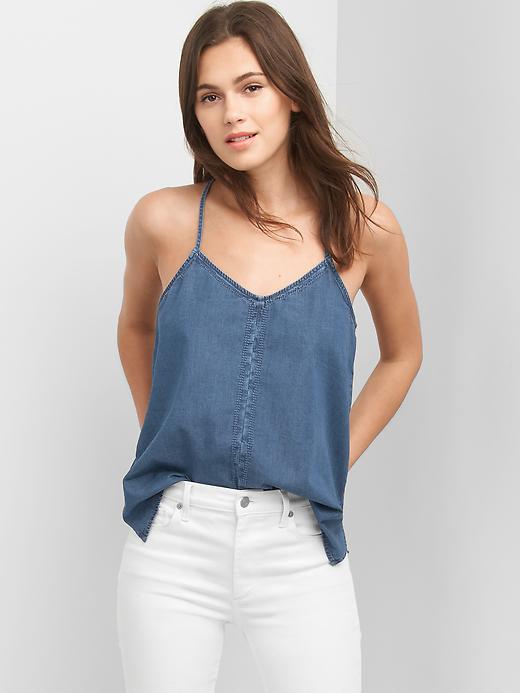 The jeans are actually not my favorite. As a teacher, I'm always looking for jeans with a high enough waist that I'm not in a tricky situation if I drop a pencil or need to get a book from the bottom shelf of the bookshelf, and these are not those jeans. They are pretty low, so I can only wear them with rather long shirts--true facts. They also have a weird amount of stretch, so while I generally think they are pretty flattering, they do require that awkward jean-hike every now and then. Not my favorite. I'll let you know if I find a more awesome pair of jeans. But for now you are on your own. :)
The shoes, as I mentioned, are actually rather vintage since they were probably purchased mid-90s and I'm not sure the makers are even in business anymore. Here are a few modern options: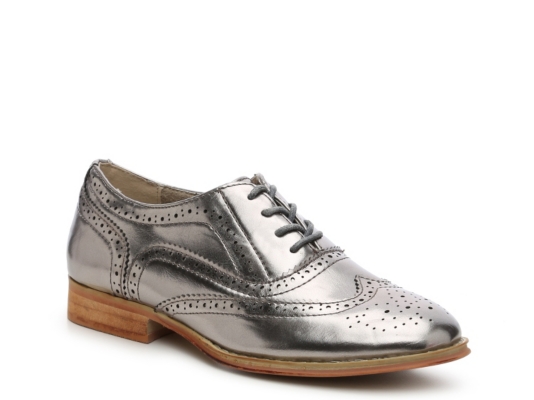 I may have to buy these!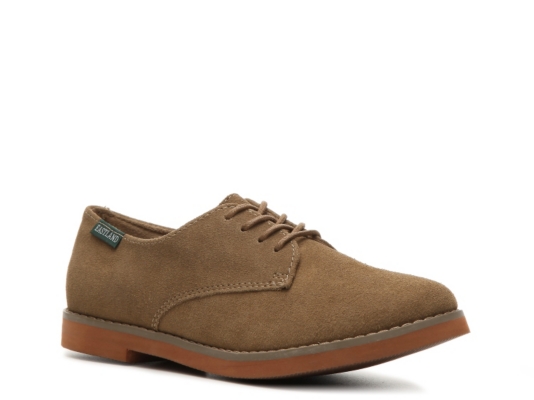 The original
Something a bit fancier
Okay--and I said I had a two-outfit day. Here's the second outfit:
I had planned to lay low Friday night because I knew I had an all-day track meet the next day, but then I changed my mind. And I decided that if I was going to go be around a few friends, I might as well put some effort into getting dressed. I've been trying to be better about wearing all the things in my closet, and this sweater doesn't get much use because I'm too lazy to pair it with something. If not paired right, this one can make me look like spinster-teacher-lady, so I don't wear it unless I can mix it up a bit. Since I had a bit of flexibility in my time frame for leaving the house, I took the time to figure out what I wanted to wear it with.
I ended up only going over to my friend's place for a few hours, but I think it was good to be a non-teacher for a bit before the rest of my weekend was committed to students. As much as I was adamant last week that teachers not feel compelled to go out on Friday, I feel equally passionate about my belief that teachers not be overwhelmed by school and lose sight of their lives outside of school. Sometimes the best thing you can do for you and your students is to take a minute to just be a human.
But back to my wardrobe. Here are the details for this outfit:
The shirt is actually from this season. I think that's the first time I've said that. Kinda sad maybe? Anyway--here it is and I love it. The material is a bit fancy, so I've worn it with skinny dress pants, but I just put it with basic jeans on Friday night.:
Banana Republic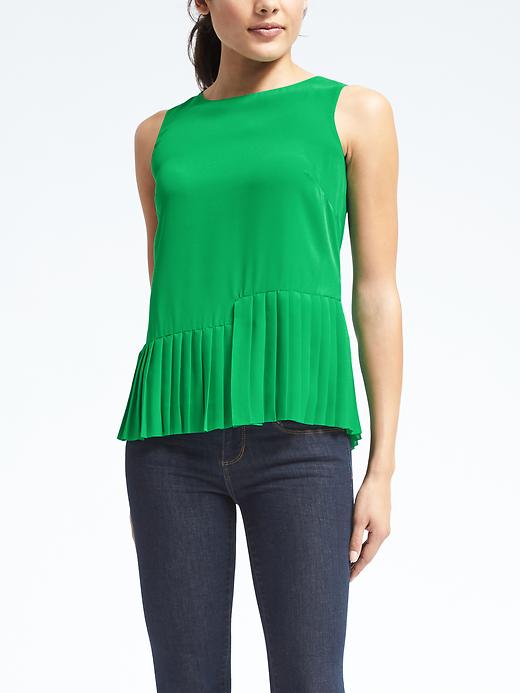 The cardigan is a million years old (and by that I mean 5 years). Here are a few options though:
Some Cute Stripes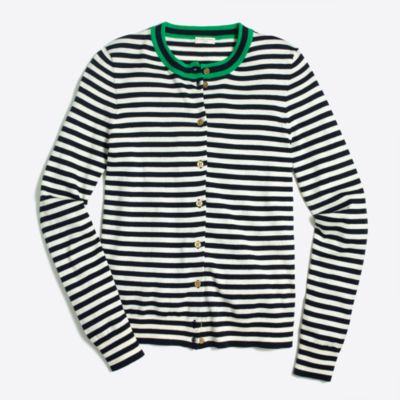 Another Stripe Option
Oh--and I found a short-sleeve cardigan somewhat close to the one I wore on Wednesday:
Short Sleeve Cardigan
The jeans are the ones from before, but the shoes are some of my new favorites. I bought them a few months ago at DSW, and here they are: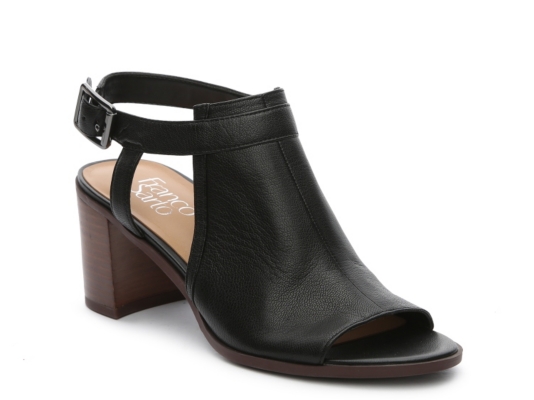 They come in black and brown.
I'm a big fan of these because they have a pretty current cut to them, but they are super comfy because of the chunky heal and the way the cut-outs are placed. I can wear these for a really long time without having unhappy feet. They also have quite a bit of flexibility in the dressy/casual continuum. I've worn them with distressed jeans and a flow-y top, but I've also worn them with a shirtdress and jean jacket. I'm sure I'll have more ideas for you as the season goes on.
On to tips for today:
1. This time of year, my classroom varies from frozen tundra to the rain forest complete with the humidity, so I always dress in layers. I never assume that I'll be comfortable with my cardigan on, but I also never leave the house with just one layer.
2. You can buy better quality shoes if you can find ones that work for multiple scenarios. If I have to buy a different pair for dresses and jeans, then I can only spend half as much. Because I'm cheap but like nice shoes, I'm always on the hunt for shoes that are on the bubble of casual and dressy. Obviously these shoes wouldn't work for a really nice event, but they work for a good number of my dresses as well as a good number of my weekend outfits.
3. When possible, buy leather. That's weird coming from a vegetarian, but it's true. I'm clumsy, and I've noticed that shoes made from man made materials don't hold up well when I trip or scrape the side of my shoes against something. Most of the time I can just polish my leather shoes and they're still good to go.
4. I have been really glad that I built up a good supply of basics/neutrals. It allows me to put a colorful and/or patterned piece with many different basics to mix up an outfit.
Okay--I think that's all I have for now. Hope that helps.
Stop by tomorrow for a blog about multiple options for styling a striped dress and a story about a baby bird.