My day started off with this scene running through my head since Wham!'s demand that someone wake them up came over the speakers at the gym while I was getting ready. I, obviously, was already up, and did not find the need to wake anyone up given that everyone around me was already awake. There is a possibility that I woke my downstairs neighbor up before I left the house.
Even with this dramatic flashback playing through my head, it was still an improvement over the image going through my head a few weeks ago when this classic came on as I was leaving the gym:
Note: I decided to post the original music video because I thought the classic '80s vibe was worth showing off.
As we all know--as soon as the song started, I immediately starting looking around to see if Tom Cruise had arrived to play volleyball while wearing jeans--a completely impractical exercise choice.
But on to my own fashion choices of the day. Today, once again, demonstrates my love of dresses. This dress is a particular favorite given that it has enough stretch in it to allow me to perform any Simone Biles-esque move but is cut in a way that makes it look like I'm dressed up.
This is the Holy Grail of dresses. If you've been teaching for a while you know that if you find one of these, you keep it forever and return to the store often to see if they make it in any other colors. This one even has the added bonus of being machine washable, so it's everything a girl could possibly want in a dress--except for pockets--it doesn't have pockets.
Just to make this dress extra special, it also completely freaked my students out when I wore it a few days after that weird "What color is the dress?" Twitterstorm.
I bought this dress on sale from Banana Republic three years ago, and when I tried it on, I felt like angels were singing--it fit me perfectly, it was on sale, and it could be dressed up or down. I then wore it any chance I had for the first few months. As with most things in my wardrobe, I was less in love with it as time went on, but every time I wear it at least one person comments on it. Like I said in my last post about dresses, I'm in love with dresses from Banana Republic. Pretty much every time I have a coupon and money in my clothing budget, I go there and try on every dress I think might work. Obviously I have to leave plenty of them in the dressing room, but every season I try to get one or two dresses on sale, so I can build up a wardrobe I love. When I first started teaching, I thought it would be better to buy lots of cheap pieces, but I've since found that I'd rather have 3 or 4 dresses that I always feel comfortable wearing instead of 6 or 7 that only kind of fit.
Since this one is rather old, I've found some other options. Check out the following for a similar style. I'll be honest--neither are quite the same, but it's as close as I could find this season.:
This one is a bit more casual, but I own one and love it.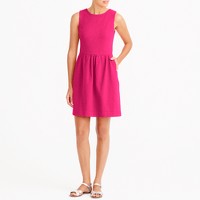 I own this dress as well and love it!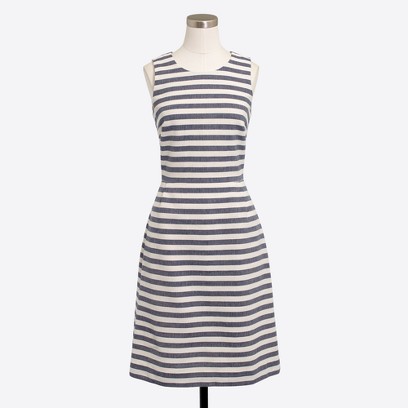 I'm also wearing some of my favorite shoes. T-strap heels always make me feel like the lead in an old movie, and if they have a hint of a wingtip, then I'm definitely sold.
Naturalizer makes this pair, which I'm kind of sad to admit, and then I feel guilty for admitting that I am sad to admit that. As a single lady (cue Beyonce), I'm super conscious of slipping into spinsterhood and am therefore really fearful of "old lady shoes". I'm sorry to say that, because I know it's bratty, but I'm just being truthful. Buying shoes that emphasize how comfortable they are scares me. I feel like admitting I chose comfort over fashion is bad. But, back to the shoes...
I'm on year three with this pair, and they have held up pretty well--even with my clumsy ways. One thing I learned about wearing heels at work is that you have to know your schedule and know your feet or you'll leave school ready to chop your feet off. I feel such a loyalty to this pair because they let me move around all day without worrying about having to pay for it later. I know there are plenty of reasons to never wear heels, but I do it anyway. I would never tell other people that they have to, but I always feel a bit more put-together when my shoes have a little fanciness to them. Feel free to judge me for that.
Here's a similar pair.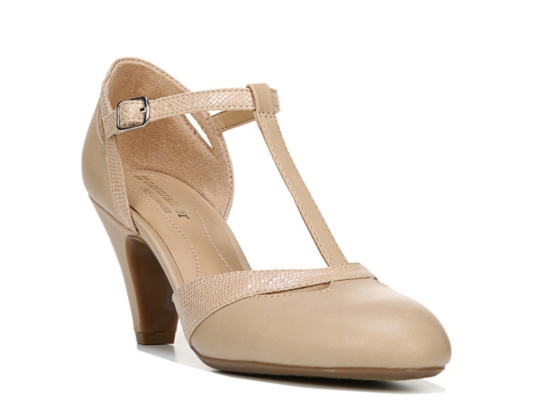 And here's the exact pair.
And one more option...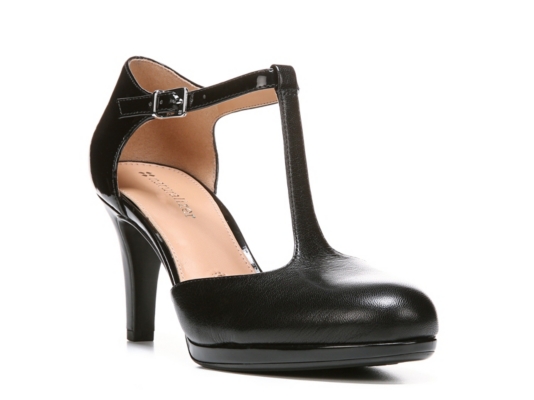 Here are my tips from today's outfit:
1. Take the time and spend the money (within reason) to find a dress that works well with your body and what you'll be doing at work--and then be fastidious in your laundry routine to keep your dress happy.
2. When it comes to shoes, know your limits, but don't judge a shoe before you try it on. I've had flats that killed my feet and heels that didn't bother them at all.
Okay--hope that helps. Goodnight.