In this part of the country, it seems that there are normally a few glorious weeks that actually feel like this mystical season we call fall. When I first started teaching, I was broke, and trying to build a wardrobe large enough to survive the year. I didn't have the flexibility to actually have "fall" clothes. It's been a nice perk to be able to buy a few pieces here and there that really only work for this short season. It keeps me from freezing or melting while waiting for the next season to kick in.
Riding boots are my go-to this time of year. I even did a Google search to make sure I'm fashionably allowed to wear them. The verdict is that they're still okay, but ankle boots are slowly taking over their place. So, I guess I'll be looking for ankle boots for next season, but for now, I'm riding (pun unintended, but I'll take it) out the last wave of this trend because it keeps my legs warm. This pair is five years old, and every season I look for, and never find, a suitable replacement. So...I just try to polish them and make them happy. They are a reddish-brown and have a polished look that I love.
Here's one of the looks from my warm-weather-fall days. I decided to play a little with this outfit; I paired my graphic print tee with a little fancier cardigan. I thought it was a fun deviation from my normal cardigan/silk shirt/skirt style. And this skirt is a little piece of heaven. It's an older skirt from J. Crew, and I love it so much that I baby it to try to keep it from getting faded. It's a dark wash denim, is cut like a pencil skirt, and is stretchy. Even though I have a new BR denim skirt I love, I'm still attached to this one.
This cardigan might work.
And here's another option.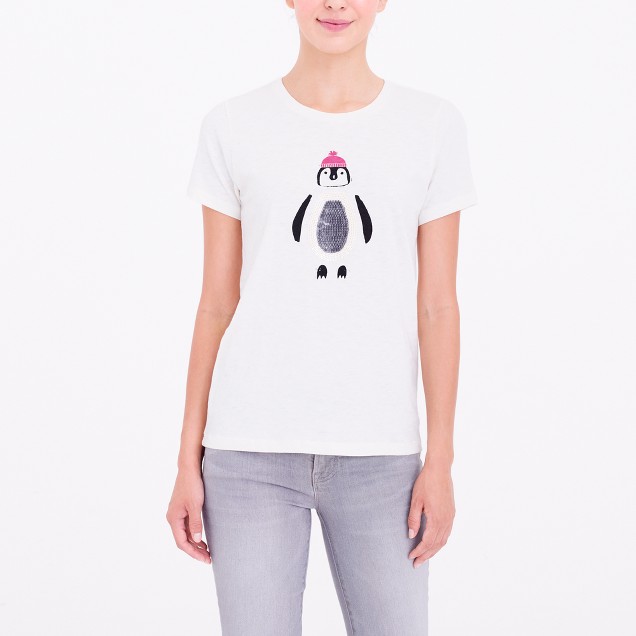 And here are a few options for graphic tees.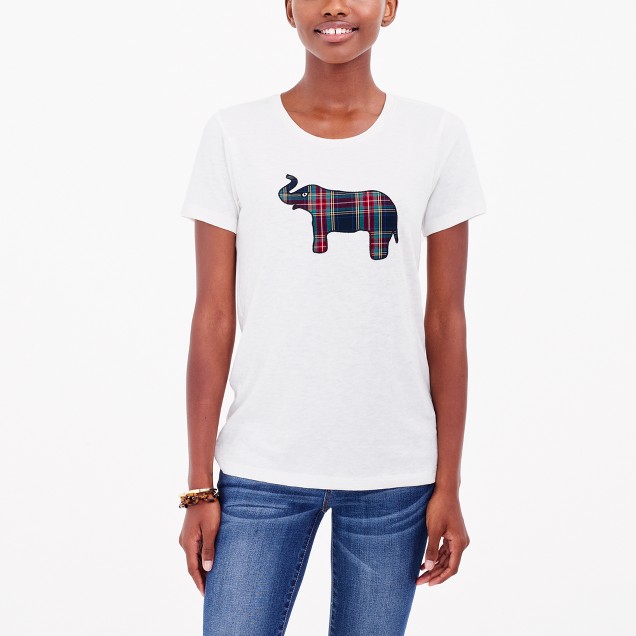 Aren't they adorable?
Here is a similar riding boot.
And for another fall outfit option, I present my fall uniform:
The second example of my fall uniform is something I wore about a week later, when it was a bit chillier. This sweater is meant to be a fall/spring sweater. Its loose construction keeps it from being really warm, but it is perfect for a chilly fall day. As is to be expected, I put a chambray shirt underneath. I wore one of my pencil skirts from Banana and, of course, my riding boots. I actually have this pencil skirt in four other colors. I think I've written a love letter to it in the past, but I'll put the link back up on here. It's so versatile and comfortable.
The boots in this picture are actually a different pair. I got them super cheap off season in the hopes that they could replace the ones shown above, but, alas, they don't really fulfill the same role. They're leather because I have a general rule that I would rather have fewer pairs of shoes but have them made out of more durable material. So I don't buy boots made of man made material if avoidable.
I couldn't find a similar sweater--so sorry, but I do have a chambray shirt skirt for you. Here ya go!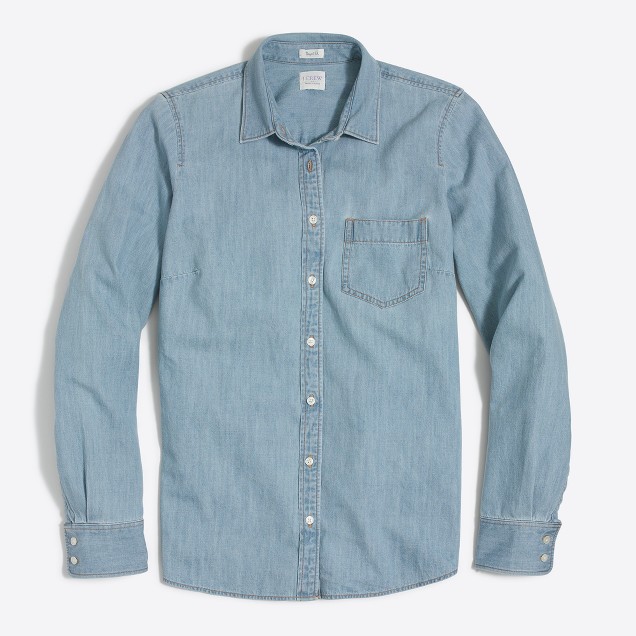 Here's a shirt for ya!
I think this is my skirt.
Okay--I'm off to continue my day of whatever I want!