This post is going to be about as basic as a girl wearing yoga pants, drinking a PSL and Snapchatting, but I wanted to post these outfits since they are generically useful ideas.
Somehow I made it a week and a half before wearing chambray (possibly a new record for me), but Wednesday was the day that streak ended. I bought this skirt in the spring, and even though it looks a bit like a blanket you would use for a picnic, I love it.
The shirt is one I've worn before. It works with black jeans on a Friday and is a good option to wear with all those cute patterned shorts in the summer. I like it because it lets me wear a fun necklace and it's a neutral that isn't white or off-white or black. I paired this outfit with my favorite sandals and some fun jewelry.
For some reason, probably because it was the day after Back to School Night, I decided that an after school Slurpee was in order. And it was a good decision. It typically is.
Here are a few options if you're looking for a similar look. (Side note--I love this skirt also because the material is something that can span the seasons a bit. I have a yellow sweater I wore with it in the Spring, and I'm thinking I'll pair it with a few other lightweight sweaters and some boots before fall ends.)
As a random note, I only buy my pencil skirts from J Crew Factory and Banana. I'm sure plenty of other companies make lovely skirts, but pencil skirts are just a tricky purchase (They're supposed to be fitted, so I want to REALLY trust that the skirt is well constructed...ya don't want to have a fashion crisis in the middle of class...AWKWARD!). So I'm not saying these are the only options, but as I've said so many times before, once I find a store/style I trust, I tend to stick with it.
Here's the basic style in the summer material.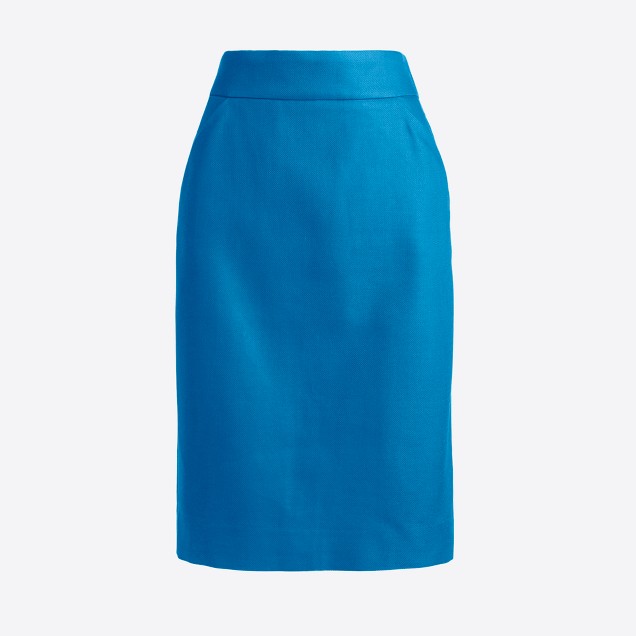 And here's the winter version.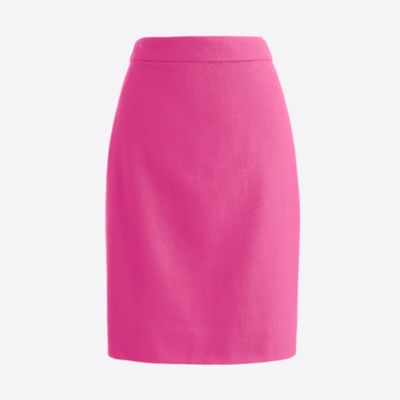 And then there are these cute patterned versions.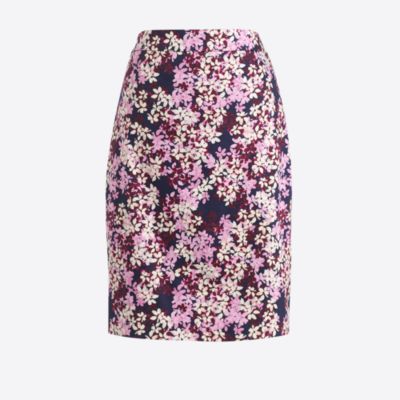 I'm 99% this is the skirt I have, but if not, I still trust their skirts.
As for jewelry, most of this has been posted before, but here are some options for the necklace. (They no longer have this exact one.) I think it's the only new thing.
I feel like you could wear this basically every day.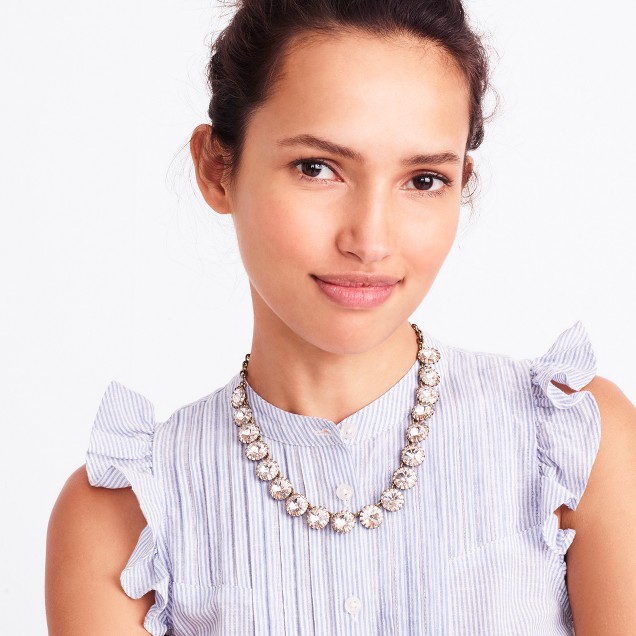 And a bit more colorful option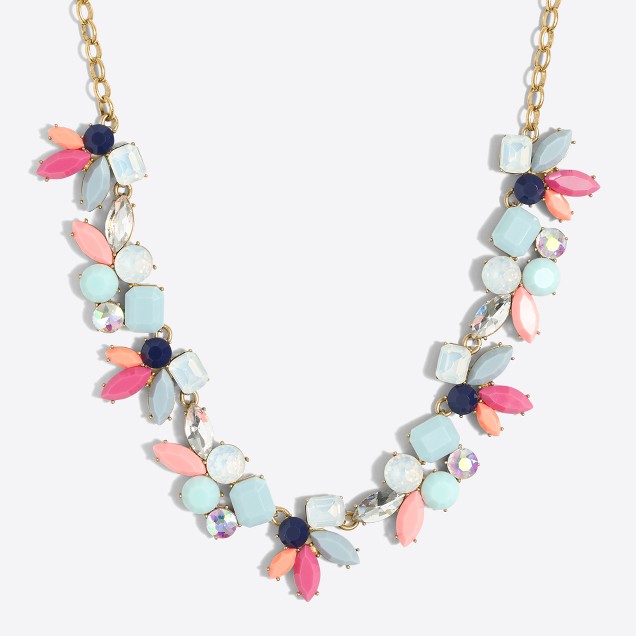 On Thursday, I knew it was going to be warm, and I was starting to feel tired from the week's activities and grad school homework, etc. As I put this outfit on, I knew it was too summer-y, but I just didn't care. When a co-worker commented that I looked so summer-y, I replied, "I know. It's the wrong season."
Either way, when I remembered that we had a fire drill, I was glad to be in a comfortable skirt and sandals. Actually, this was the reaction I had when I realized I had worn "sensible" shoes on fire drill day:
After these pieces go through the laundry, they'll be tucked away until the spring, but I didn't mind the level of comfort for a Thursday. And if you're looking for an outfit for the spring, here are some similar pieces:
This would be adorable for spring.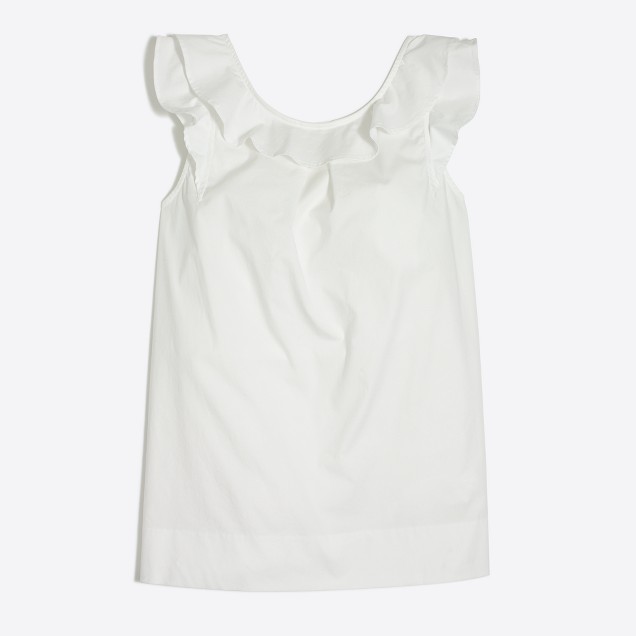 I think the stripes might be a cool way to mix patterns...but I'm not sure.
Here's the summer/spring version of the skirt.
This and the pencil skirt from above are two of the styles that J Crew Factory seems to constantly stock. They just seem to switch fabric for the seasons.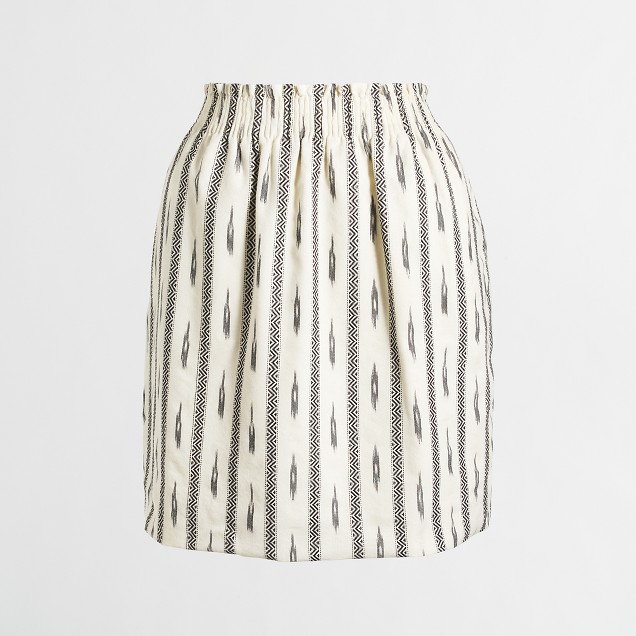 Here's the fall/winter version of the skirt.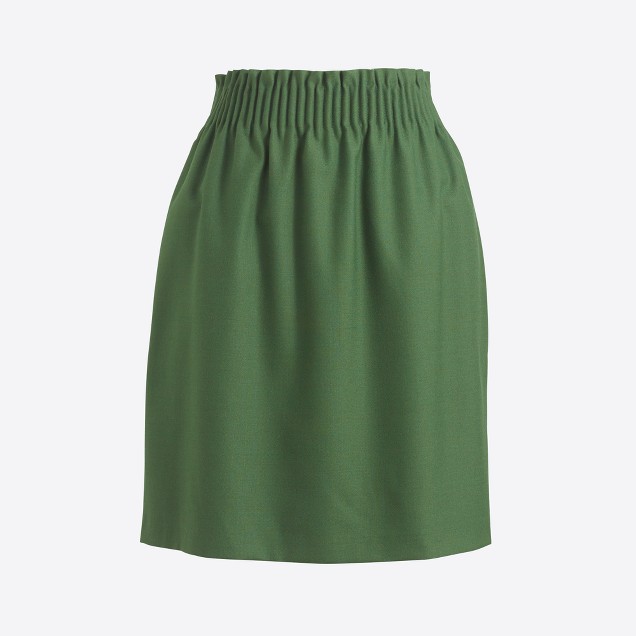 As for the sandals, here's a cute, similar option.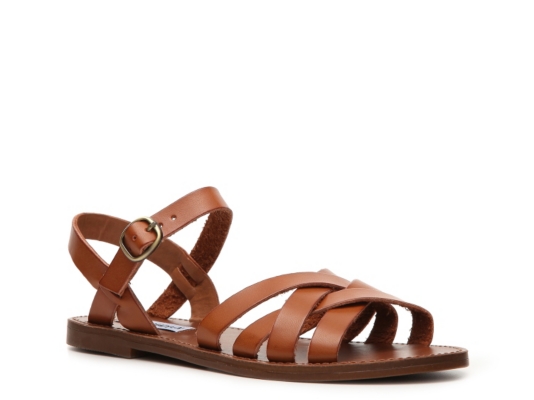 And here's an option that's a little more dressed-up.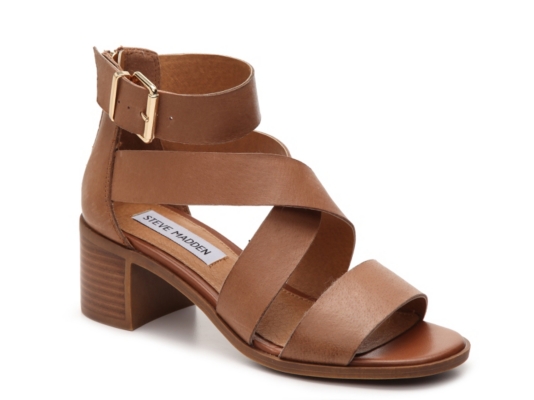 Okay--well, I'm off to switch my laundry and do the other 1,000 tasks one does on a Sunday evening.