Hi! I hope most of you are enjoying the start of a much-deserved break. I'm still a few days away from the sweet sound of...well...I guess it's the lack of a sound...the lack of an alarm.
The outfit I'm discussing today is proof, that while I am not really an early adapter to some trends, I do, eventually, give in. I was this way with capris, skinny jeans, and now we can add wearing ankle boots with skirts to the list.
I do feel the need to brag and say that I was quick to embrace booties. It's just the casual ankle boots with skirts that I'm just now coming around to. But I have, evidently, fully embraced the trend because I wore this combination twice in the same week.
I love this because it gets me out of heels for a day and keeps my feet so nice and warm. Flats are really, really not a good look for me, especially with skirts and if you add in tights, I totally look like a little girl going to get her school pictures taken. I know several taller women who look very Mary-Tyler-Moore-like in their flats, but that's just not me. I assume it has something to do with my height. So--while it's important to sort out what cuts of pants work for you, etc. It also is important to know what shoes work for your body type and the way you spend your day. I somehow handle heels pretty well most days as long as I've been picky in selecting well-made heels. And on cold days when I'm worried about warmth or black ice, I'm a big fan of riding boots, and now ankle boots.
For this outfit, you can also see that my love of chambray makes me a logical denim jacket fan. I really, really love having a denim jacket. I wear it in the winter with outfits like this, but it's also the perfect jacket to get you through spring and fall as well. I will carry this with me anywhere I go in warmer weather when I'm worried that the AC will be too much for my fragile little arms. It's also perfect for chilly nights at the end of summer or the start of spring. Basically this is my friend any time I'm not wearing jeans.
The one I own is from J. Crew, and they don't have theirs for sale right now. I'm sure it'll come back in the spring. But this is
The Gap's
version, and I had one of theirs for a decade before I finally bought a replacement.
I actually bought this skirt last winter, but I never wore it then, so it made its debut a few weeks ago. The sweater is a short sleeve sweater that I plan to wear over some long sleeve shirts and plan to wear with skirts in the spring. I couldn't find the exact skirt, so I've linked a few cute tweed skirts.
Here's a similar one from The Loft.
And here's another option from The Loft.
And, understandable, the short sleeve shirt isn't readily available at this point in the year.
There's only one size left, but this is the sweater.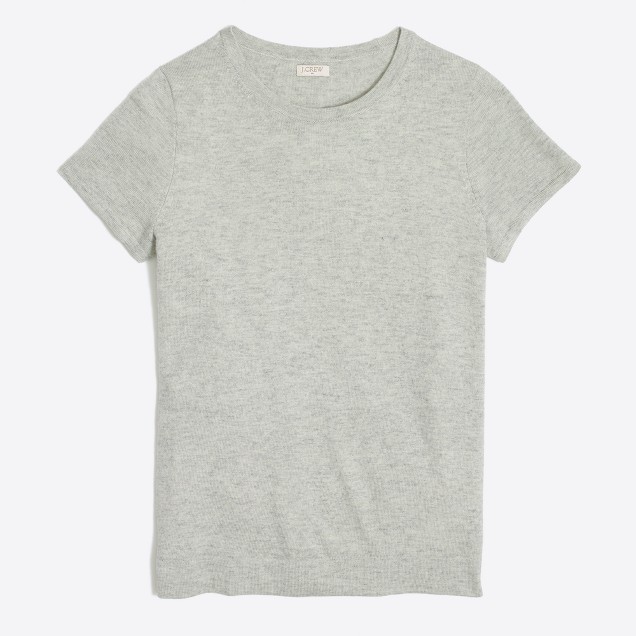 I feel sure they will bring these back around in the spring.
As I mentioned earlier, this was my first time to pair my ankle boots with my skirt. One of my awesome co-workers (And
she makes an appearance in this post.
) inspired me to give it a try because she always looks so cute in her skirt/ankle boots combo. I found myself super-comfy all day because my feet were so happy because they were warm and not in heels.
I bought my boots last fall, so I couldn't find the exact pair, but here are some similar options.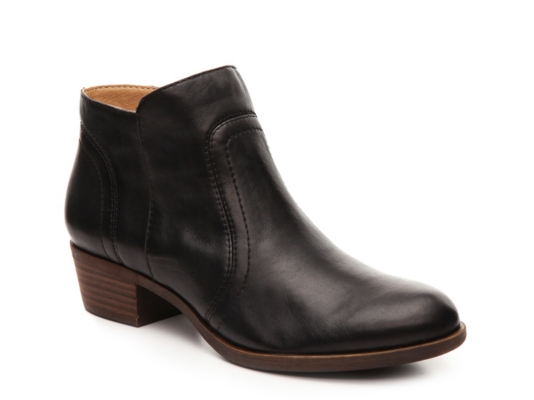 Lucky Brand is my go-to these days.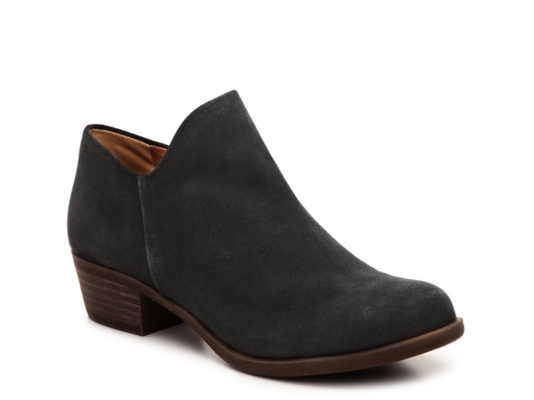 These look pretty cute too!
There are a few other cute options from Lucky Brand, but I'll stop with these two.
Okay--I'm off. Hope this helps you think about another option for winter pairings.