Hello! I started off the year feeling so organized and proud. I was somehow managing teaching, planning, grading, grad school, the gym, and Nats tickets. And then a few weeks ago, I felt like this:
I'm still trying to find a balance, but it's getting better...I think...
Anyway, the last few weeks have been full of all kinds of fun things--Nats games, Opera in the Outfield, learning how to make infographics and videos and visiting local librarians. But as for outfits, there's definitely been a common theme:
Yep--all the dresses--all the time. And yes, all of them are from J. Crew Factory. And I think two of them are the same cut, just a different fabric.
This time of year, I live in the sleeveless dress with a cardigan look. I've mentioned approximately 20 times on this blog that the AC in our building is unreliable, so being able to switch from sleeveless to cardigan is a life saver. I also like the cardigan/dress option because I can put a bit of color or pattern with a solid colored dress to add a bit of variety without being locked into the same combination every time.
I also love these types of dresses because they are fitted enough to look flattering, but not so fitted that I can't function.
Here are a few similar options: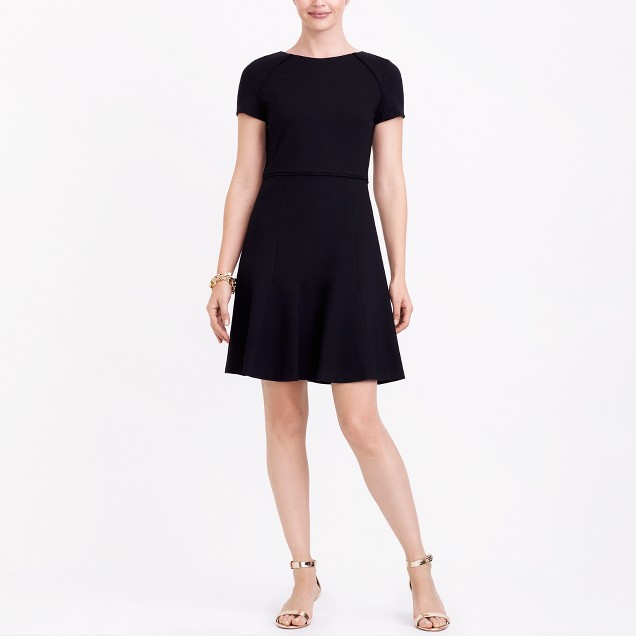 And I love this green!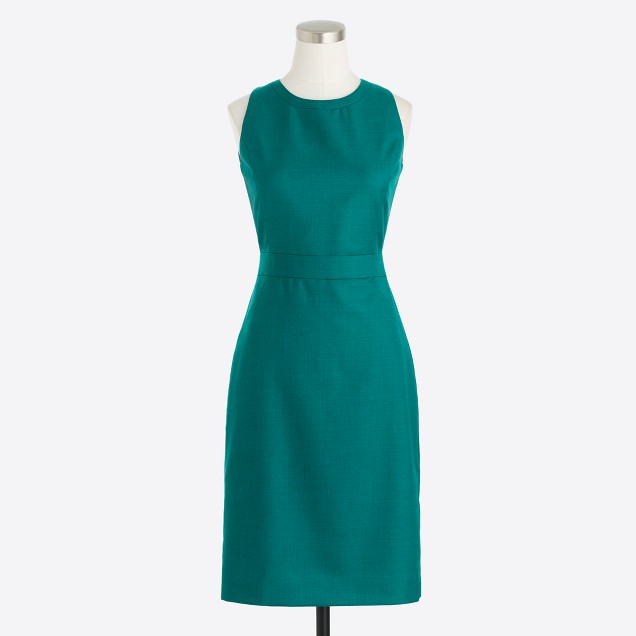 I also think I wore my t-strap shoes with every one of these. I feel like t-straps work well this time of year because they aren't open-toe shoes, but they also aren't full-on winter heels.
So what was I wearing the last three weeks when I wasn't a walking billboard for J. Crew's dress selection? Strangely enough--lots of pants. I never really thought I would go back to wearing dress pants, but I've been won over by the trick pants I went on and on about
in my Back to School Night post.
I am now somewhat in love with dress pants. Here are a few of the outfits I've put together with my new best friends:
The first outfit is built around
these pants
. I paired the pants with two pieces that are always hanging out in my closet--an off-white flow-y shirt and an off-white cardigan.
An option for the cardigan
Another option
I'm also wearing the
Dak Prescott shoes.
The second outfit is actually a pair of older pants that I love. They're cut like dress pants but made of denim. I adore them.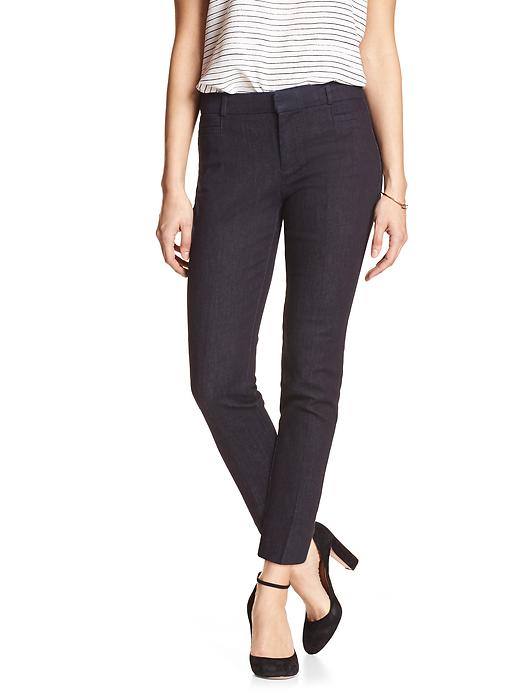 These might be similar.
An option for the shirt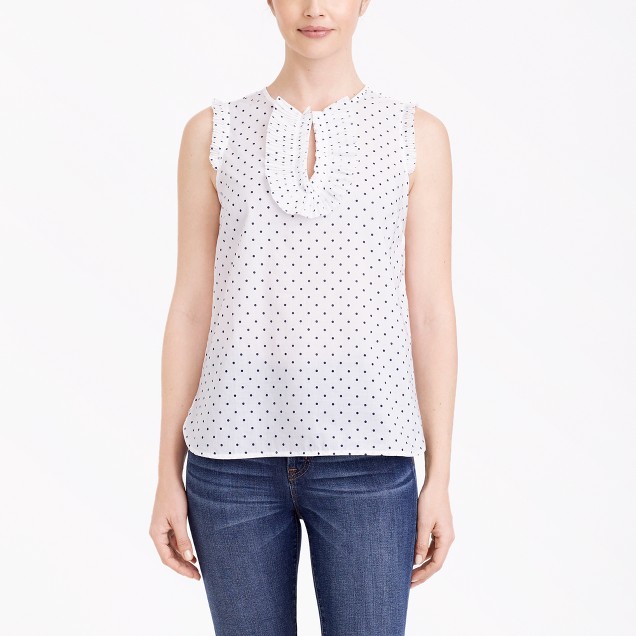 An adorable option
I know this is a bit of a photo/link dump, but I wanted to post some options for fall outfits. It's always hard to dress this time of year, but here are my big tips:
1. Have a couple pairs of shoes that work well without tights but are not open toe. The Dak Prescott wedges and the T-Straps serve that purpose for me. And both styles are generic enough that I'll be able to get multiple years out of them.
2. Dress in layers and be ready for temperature changes. Sleeveless shirts and dresses work really well.